A Local Tradition Comes Back to Life
---
If you are a South Jersey native and someone mentioned TV 40, you would most likely remember it and could name a bunch of TV personalities that was affiliated it with it. I was born in the mid 70's but TV 40 first signed on the air on January 25,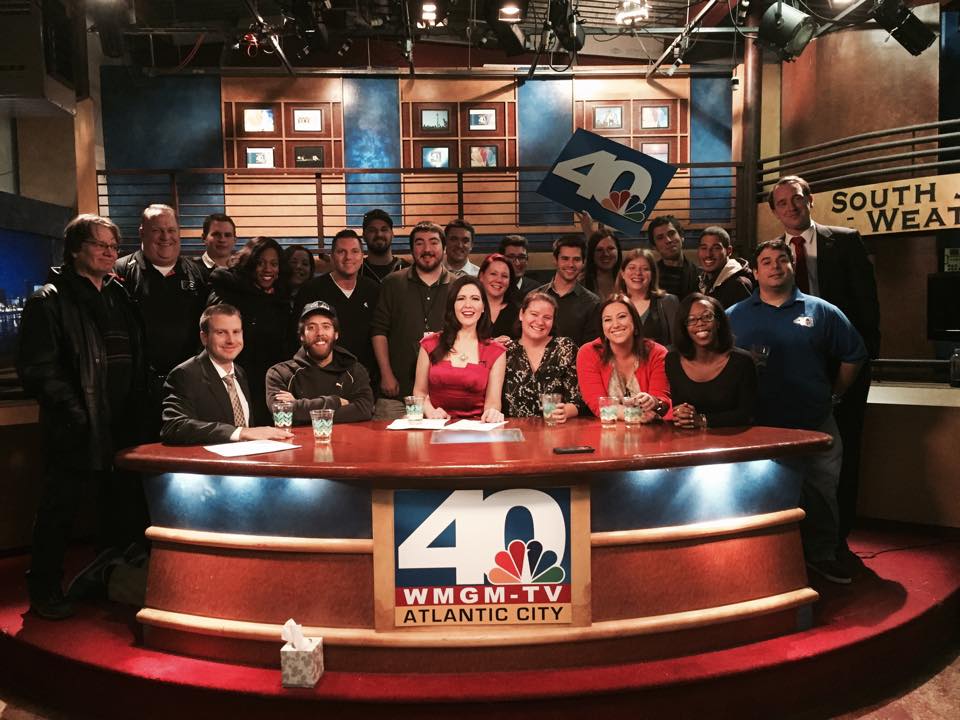 1966 and was known as WCMC-TV (meaning Cape May County) as noted on Wikipedia.
Needless to say, this station was a long-standing source for news, sports and weather for many South Jersey homes over the years. In the spring of 2014, TV 40 lost its NBC affiliation and on December 31, 2014 their last Facebook Post simply said, "Goodbye South Jersey... We love you!"
One of the fond memories was during Christmas time. They would have the 12 Days of Christmas Chorale and children and teen from various South Jersey schools would get excited to be able to sing on the air. There would be proud parents and grandparents waiting to see their loved-one's on stage and it was an exciting time for everyone.
I recently became aware that veteran TV personality, Michelle Dawn Mooney, local South Jersey Weatherman, NorEaster Nick, and Linda Cohen from Breaking AC all joined forces to bring back to South Jersey what we've been missing and that is local, dependable news and weather.
I was asked if I would be interested in advertising and supporting this new project and of course I jumped at the chance to be involved. Their new website, SJNtv.com is everything that we remembered but with an improved twist on it to accommodate our fast-paced lives in today's world of digital communication. Now, we can sit in the privacy of our homes, at our convenience, or pick up our tablet or cell phone and have on-demand coverage!
They've even brought back the 12 Days of Christmas Chorale as well as other long-time favorites. I'm proud to support local businesses in my community and contribute to the folks that are working so hard to bring YOU up-to-the minute breaking news and weather as well as many other things. Here is a clip of Day 2 of the 12 Days of Christmas Chorale.